Fluff and Fold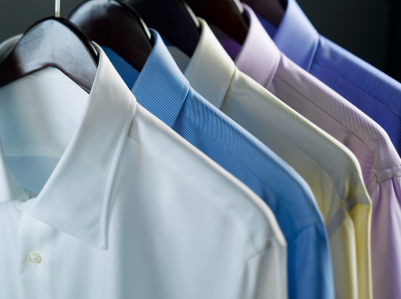 What is laundring shirts and how is it done All laundered shirts, as it is with dry cleaning gets inspected prior to washing If there are any minor repairs they will be immediately addressed, and it will be sent for washing light color will be separated from dark colors, and they will be washed. Light colors with hot water and dark colors with cold water.
Our washing process uses several different chemicals agents. We use detergent whice is specialy formulated for our industry, degreaser to remove grease or collar stains, oxidizing agent to remove yellowness or food stains, Conditioner to keep fabric from shrinkage or excessive wrinkling. And a chemical called Rust and sour, a mild, yet very effective Neutralizer to counteract alkalinity and tie up loose iron particles. All of our chemical agents are safe for use on any garment or textile. Going to pressing.
All shirts will be pressed by State-of-the-art machines and all will receive final touch-up by hand. Again all items will be inspected prior to assembly and begging.
LAUNDRAY SERVICE
5 Shirts Wash & Fold
$13.00