Laundry service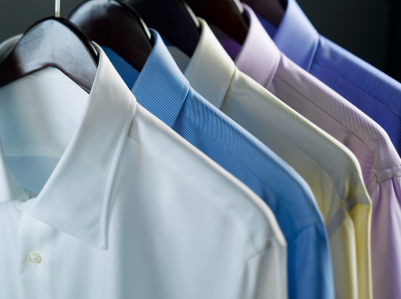 Laundry is a never-ending chore that can consume a significant amount of your time and energy. Fortunately, there is a solution to help ease the burden and make your life easier – professional laundry services.
Time-Saving Solution
With our busy schedules and demanding lifestyles, finding time to do laundry can be a challenge. This is where laundry services step in to save the day. By outsourcing your laundry, you can reclaim valuable time that can be better spent on other important tasks or activities. Simply drop off your clothes, and the professionals will take care of the rest.
Professional Care for Your Clothes
When you entrust your garments to a laundry service, you can be confident that they will receive top-notch care. These professionals are well-versed in handling different fabrics and clothing items. They understand the specific requirements for each garment, ensuring they are treated with the utmost care and attention. Whether it's delicate silk, sturdy denim, or a tailored suit, your clothes will be cleaned and returned to you in pristine condition.
Advanced Techniques and Equipment
Laundry services utilize advanced techniques and state-of-the-art equipment to provide superior results. Their washing machines, dryers, and other laundry equipment are designed to effectively remove stains and odors. They employ industry-leading detergents and cleaning agents that are gentle on fabrics yet tough on dirt. Additionally, specialized techniques such as steam cleaning and pressing are used to ensure your clothes look their best.
Affordable and Convenient
Contrary to popular belief, laundry services can be affordable and cost-effective. When you consider the expenses associated with purchasing laundry supplies and maintaining your own washer and dryer, outsourcing the task becomes a financially viable option. Furthermore, laundry services often offer competitive pricing and convenient packages tailored to your specific needs.
Conclusion
Laundry services offer a convenient and time-saving solution for individuals looking to simplify their lives. By delegating the task to professionals, you can reclaim valuable time, ensure your clothes receive the best possible care, and enjoy the convenience of freshly cleaned garments. Say goodbye to the hassle of laundry and embrace the ease and efficiency of laundry services.